In this section we will open-source and share various tooling other WAGDIE LARP participants have used, from assets to links of services
​
​
From free services and apps such as Microsoft Paint &
Pixlr
to paid services such as Photoshop &
Canva
allow users to combine these Letter Assets as a backdrop with
WAGDIE font
or a font of their choosing to LARP Letters.
Using
pixlr
(free service) in combination with
wagdie.wiki traits
one could layer assets and create their own WAGDIE, taking advantage of the CCO properties and creating a free LARP char. Won't be able to enter it into events or use fateofwagdie.com but could be useful for LARP fun.
From free services such as
clipchamp.com
to paid services such as Videoleap, LARP participants can edit and create their own videos using WAGDIE assets.
Clipchamp
in addition to being a FREE service, it's cloud-based, allowing users to switch between devices (PC, Mobile, Tablet).
Remove Background from Image – remove.bg
Use this to remove BG from WAGDIE and easily add to any BG
Ai Tooling, best for creating Backgrounds for sequential storytelling with removed BG WAGDIE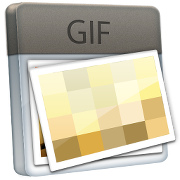 Online video to GIF converter
Converting Video to Gifs, Editing Images, Converting Formats etc.